Gallery Wrapped Canvas Prints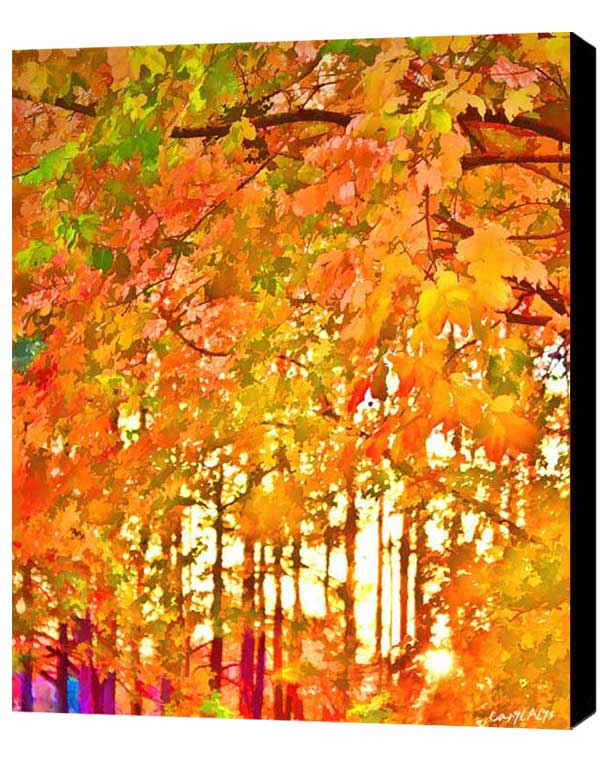 Gallery wrapped canvas prints offer a stylish, alternative to traditional framing with mattes and glass. We gallery wrap our canvases to create high quality, affordable work of art with exceptional fit and finish. 
A canvas wrap is simply a canvas giclee print that has been stretched over stretcher bars so that the sides will be a continuation of the image. Our canvas giclee prints are finished with a gallery wrap and have a vibrant 3-D feel which makes them jump off the wall. With a beautiful canvas wrapped print on your wall, you will feel like you actually have a piece of museum quality art in your own home!
Canvas: Our printers use Urth canvas, the world's first solvent canvas with archival certification by the Fine Art Trade Guild. Manufactured by the leading canvas supplier of award-winning digital inkjet canvas, Breathing Color® uses breakthrough technology of agent-free Fluorescent Whitening and Chromata white to create a canvas free of optical brighteners while still producing canvas prints with bright whites and true vivid colors that will not fade or yellow over time. The canvas has a built-in coating which makes it moisture, UV protected and abrasion-resistant. The canvas is durable enough to withstand cleaning by taking a damp cloth to the surface to remove dust.
Inks: Our canvases are printed using UltraChrome GS3 HD inks, which have a wide & rich color gamut range.  The inks are sprayed upon canvas ("giclee application") with extreme detail and vibrancy, thus creating a stunningly sharp image. Archival inks are designed to last 100+ years. 
Wood: The wood used to create the stretcher bars for our canvas prints is made from poplar trees, which have extreme strength and stability.